Jyn San Wedding Hair & Make-up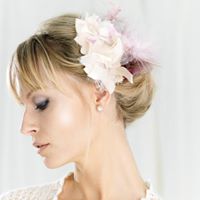 Your wedding is one of the most important days of your life. With so many details to consider, we know that choosing a stylist for your wedding hair and make-up is a big decision.
Jyn San is professional hair and make-up artist who is dedicated to making you look your absolute best on your wedding
day. With her 15+ years of experience at Toni & Guy and on photo shoots, Jyn is not only highly skilled but also able to creatively interpret your ideas into something that is beautiful and right for you.
Whatever your inspiration – Jyn will work with you to come up with a look that compliments your face, your gown, your jewelry and even your flowers.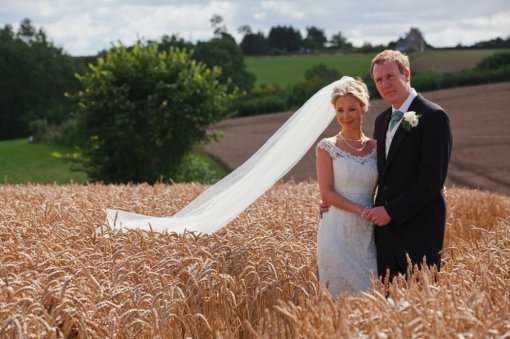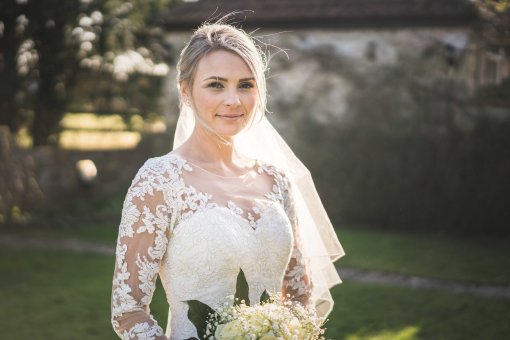 Will your look be…
Soft and romantic?
Sophisticated and chic?
Vintage inspired?
Is your hair curly or straight?
Will you wear it up or down?
While many brides can feel nervous on the big day, Jyn's professional background means she's cool under pressure, helping you to feel relaxed too. Jyn is based in Frome, Somerset but will travel anywhere within Bath, Bristol as well as the surrounding areas of the West Country and South West including Wiltshire, Somerset, Gloucestershire, Devon, Cornwall and London as well as further afield.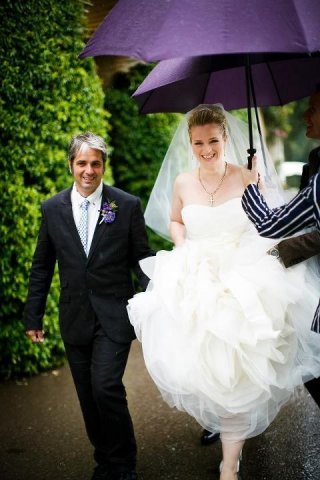 We never want anyone to feel like they're wearing a mask. Jyn's approach to hair and make-up is to bring out the best in you, enhancing your natural beauty while creating a look that is classic and timeless.
Having a trial session is very important as it gives you a chance to get creative and clarify the overall look you want for your wedding day. Trial sessions last around 3 hours can be conducted in Frome, Somerset or Jyn can travel to you.
Wondering what products will be used on the day? Jyn's make-up brands of choice are Bobbi Brown, MAC and Laura Mercier, all developed by make-up artists for colour intensity and a perfect photo finish. The make-up you wear on your wedding day may be fuller coverage than you are used to. But rest assured, you will look flawless and not overly made-up.
Top 5 Styling Tips: 1. Have a trial run – discuss & agree what you want ahead of time 2. Have your stylist review the condition of your hair – you may need time to bring it into full condition for shiny locks 3. If you know the style you want, have your hair done the day you shop for your veil – or bring your veil to your trail run 4. Wash your hair the day before your wedding day, not on the day of your wedding – it's easier to style 5. Wear button or zip clothing on your wedding day – you don't want to spoil your look once it's complete
On the day of your wedding you can relax, while a true professional creates your wedding look, exactly as you envisioned it. Your hair and make-up will be completely unique to you and last all day. Here is a price guide of Jyn's services, but please feel free to
contact Jyn directly
for a personalised package.
Special celebrations, Anniversaries & Events Dressing Hair Up: prices from £50 Hair Curling: prices from £35 Make-up Application: prices from £50 Blow Dry Style: prices from £25 Can't afford a Trial Run? Jyn can style your hair and make-up on your actual wedding day. She'll just need some pictures of you and images of your desired look. A word on travel. Depending upon your location, travel costs may need to be added into the final price.
The Trial Run
(allow 3 hrs)
Hair & Make-up
(either or both)
Bridal Hair & Make-up: £145 Just Hair: £70 Just Make-up: £70
Bridesmaids
(Mother of the Bride, etc.)
Hair- up £65 / Curled: £45 Blow dry: £45 Just Make-up: £55
Children
(younger bridesmaids)
Having trained at Toni & Guy and Greasepaint Make-up School, Jyn San is a fully qualified hair and make-up artist with over 15 years of experience.
Jyn offers a bespoke bridal wedding hair and make-up service, pulling from her professional experience working in film, advertising and editorial.
Based in Frome, a creative community in the West Country, Jyn's always had an interest in art and design. Jyn truly loves what she does – being creative and interacting with so many different people.
"In all that I do, I always aim to bring out the best – be it in a bride, a model, or by just having a laugh at the end of a long day."
Give me a ring or drop me an email using my form . Let me know as many details as you can about your big day…